Sollicitudin eros nulla mus donec quisque convallis integer condimentum volutpat.
Web Design And Development Services
As a leading website design company in Bangladesh, we ensure top-notch web development services for your business needs. With decades of experience in the field of website design and development, we can help you build a website that appeals to your audience and converts them into leads.
As a web development company, we cater to everybody: from personal websites to corporate or e-commerce websites. Make sure you are working with the best web design company in Bangladesh.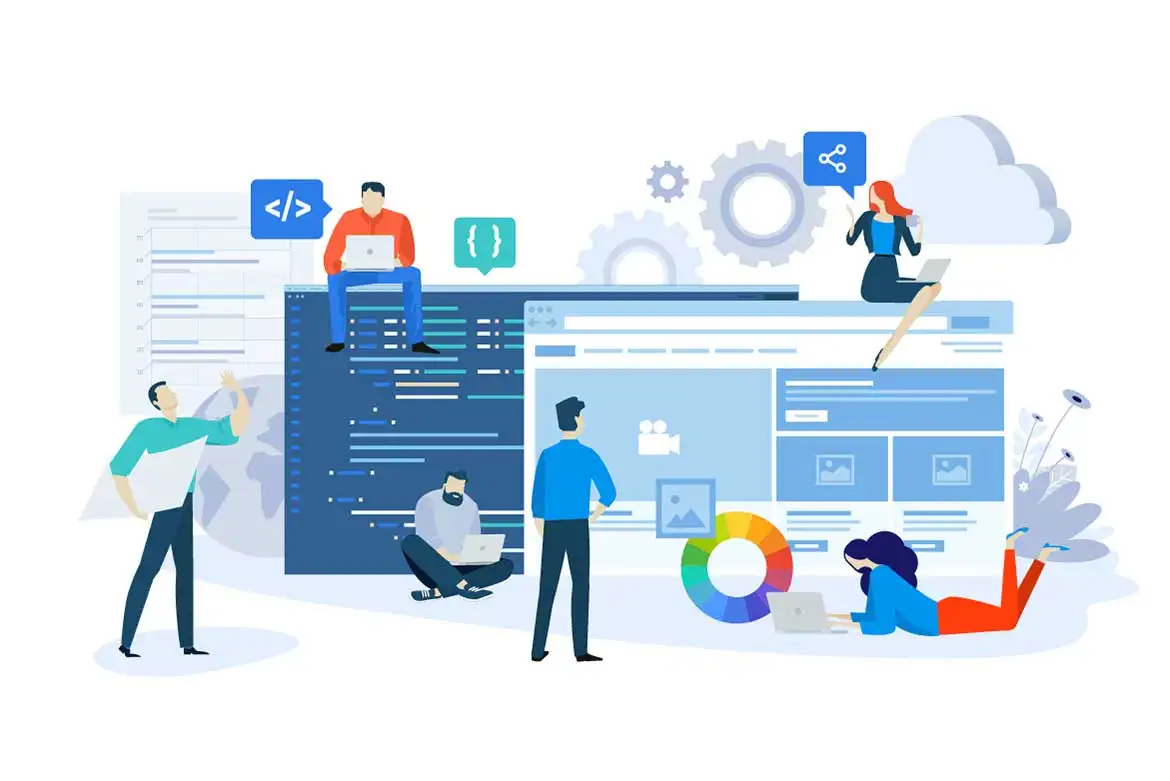 Responsive Design
Build a mobile-compatible responsive website from scratch and stop losing valuable traffic. We're probably the only company in BD that understands the importance of making a website that is both responsive and sales-driven.
e-Commerce
We have built the #1 eCommerce website in the country. If you need the best eCommerce website developers in Bangladesh, look no further than Bizcope. We know how to make sales from an eCommerce website.
Custom Designs
We are a custom website design company – we do not use cheap templates to make your business website. A custom website provides you with more value as it reflects your brand and helps you achieve your business goal.
Speed Optimization
Take our web designing service and get a lightning-fast website. According to Google, speed is one of the most crucial ranking factors. About 40% of people leave a website when it takes more than 3 seconds to load.
Easy Content Management
Maintain your website without the help of a web developer. There are many CMS platforms that we offer. WordPress, Shopify, and Wix are the most widely used CMS that requires no technical knowledge to operate.
Integrated SEO
You don't need to worry about SEO when you take our web design service. Our website developers follow the best SEO-friendly practices. At Bizcope, you will get all one solution as we also offer complete SEO services.
Get the most affordable and effective Web Design And Development Services.
Our Process Of Web Design
It's simple! You don't have to sweat. In just a few steps, we can get started with your web design and development project.
Analysis and Planning
First, we ask you the goal you want to achieve, the target audience you want to convert, etc. Thereby we can determine the right way to design your website.
Design and Development
Second, we draft the website layout. We plan for the sitemap and website structure. We determine the logo, font, color palette, icon styling, etc. Hence, we ensure usability, UI, and UX.
Testing and Revision
Third, we verify the coding scripts, browser, and mobile compatibility. In this part, we bring changes as per your requirements to ensure the end-users can adequately interact with your site.
Final Delivery
By this time, it's all done and dusted; wait for your gem to reach you. If the work order comes with maintenance, we cautiously monitor your site's performance and bug issues over time.
We have experience in all facets of web development to help our clients reach their full potential. Here is why you should work with us ↴
Trusted
Your website is your first impression—an opportunity to show the world what you offer. Hence, there is no trust without us!
High Experience
7+ years experience, 90% client retention rate, good programming skills all suggest we're the best web design company in the country.
SEO Friendly Design
Hiring an SEO-friendly web designing company is always a good decision, as it saves time and money altogether.
Timely Work
We beat deadlines, and you don't have to wait. We will get your website up and be dashing with our expert services.
Happy Customers
Our web design agency enjoys the best customer ratings, feedback, and testimonials. Because we believe the customer is King!
Affordable
Pay no more, Pay no Less, No hidden fees. Our web design agency is affordable and excellent and will fit any budget.
Frequently Asked Questions
We have listed everything for our customers. Still, if you find any doubt, you can connect with us via Email or Social Media Network. Here are answers to some Frequently Asked Questions.