Sollicitudin eros nulla mus donec quisque convallis integer condimentum volutpat.
Amazon's Growing Online Marketplace
In our increasingly mobile world, connecting with audiences looking for products means having a presence on Amazon.com. To increase Amazon sales for your products, you must have an effective SEO presence that makes your items come up in the search for your target markets. By now, you're probably surrounded by those Amazon Prime delivery trucks. They seem to be everywhere these days. And for a good reason. Amazon continues to dominate the United States retail eCommerce sales. The benefits of Amazon SEO are clear to businesses looking to improve their bottom line. Working with an Amazon SEO company that excels in Amazon SEO is a central component in making that happen.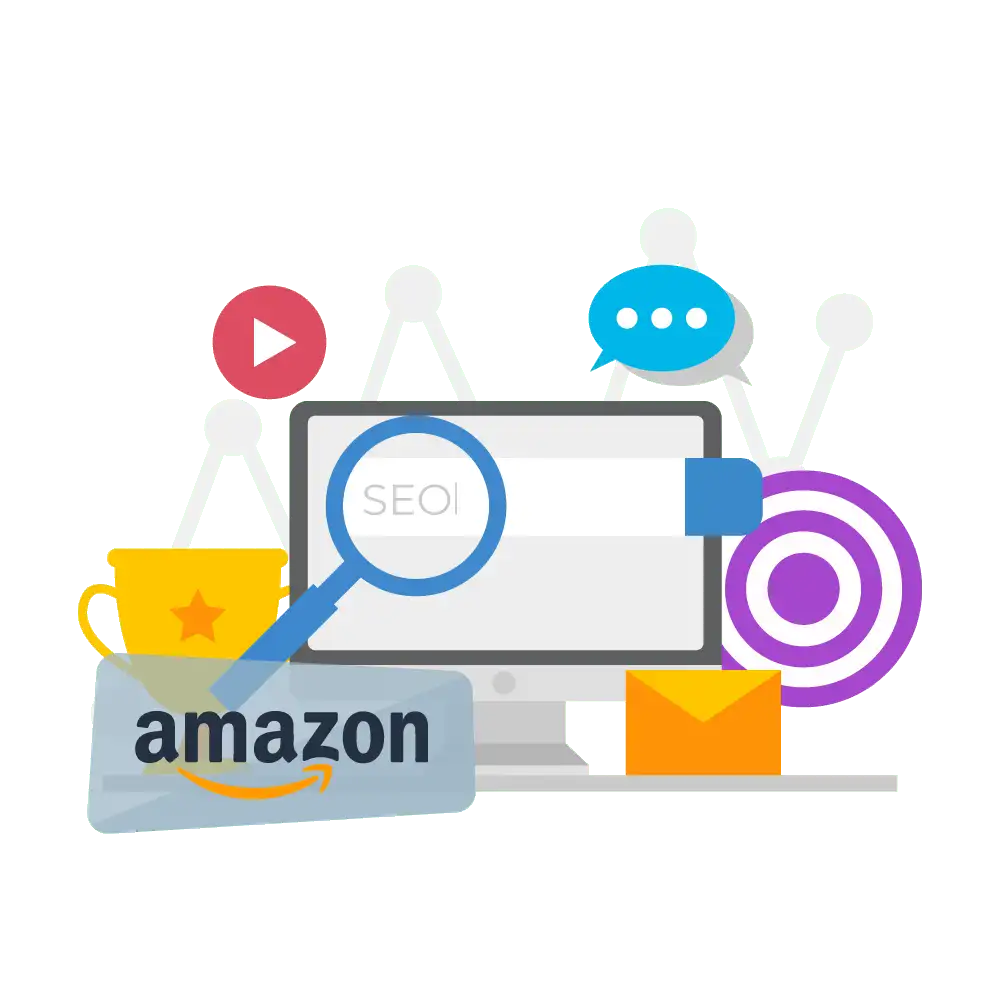 From Setup to Sundown, We Handle All Your Amazon Listing Optimization
You know what our Amazon optimization services include, but how do they work? Get an inside look at how our Amazon optimization services and dedicated account managers collaborate and coordinate with your team to create and optimize your product listings to drive sales.
Frequently Asked Questions
We have listed everything for our customers. Still, if you find any doubt, you can connect with us via Email or Social Media Network. Here are answers to some Frequently Asked Questions.