Content Improvement Services
Sollicitudin eros nulla mus donec quisque convallis integer condimentum volutpat.
Engage Your Target Audience and Foster Trust
As more companies turn to online marketing and compete on digital platforms, many businesses also struggle to gain traction for their brand and stay ahead of the curve. Showcase your industry knowledge and rise above this saturated digital marketplace through effective content writing and consistent content marketing efforts.
Content writing is mapping out ideas and developing website content that meets search engine optimization (SEO) guidelines. Websites require quality SEO content to represent their brand or services best. If you want your site to showcase your positive brand image and achieve your sales goals, you must produce descriptive, original, understandable, and SEO-friendly content.
But not only that: You should also enhance your content marketing efforts to capture your audience's attention and move prospects through your sales funnel.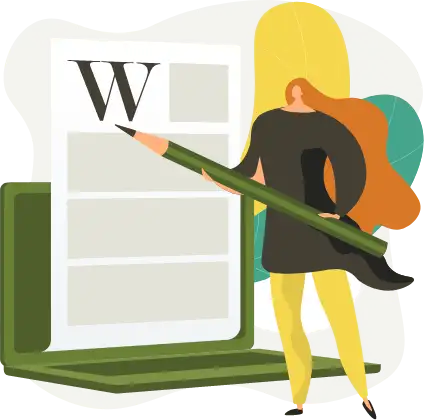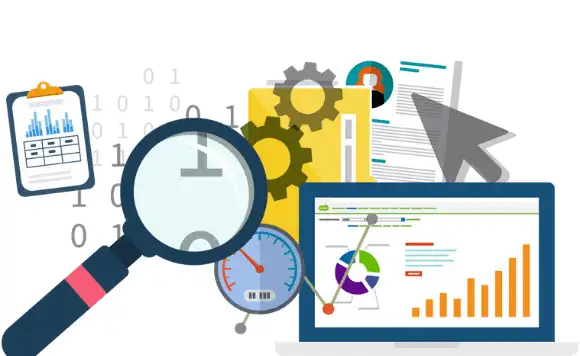 Improve Content Performance
Good content is one thing, but excellent online content is another.
How do you define great content? Yes, it should be well-written and addictively readable, and it should hit home for its intended audience.

But it should also convert like crazy. After all, that's the point of content creation for us, the marketers.
The good news is that high-performing content for us is helpful for them, our readers.
To reach this win-win, let's look at what you can do to take your content from good to great, from "just OK" to high-powered, high-performing, and massively successful.
1. Use keywords based on the target audience's search intent
If you want your content to perform better to hit your goals, you need to scoop up the right traffic. Huge traffic numbers mean zilch if not one of those people takes your desired action after clicking your link and consuming your content.
To funnel traffic that will translate into high performance and conversions, understand how your targets are searching and which keywords they're using.
According to Practical Ecommerce, there are four types of search intent – navigational, informational, investigational, and transactional.
2. Make your headlines irresistible AND helpful
High-performing content starts with a high-powered, irresistible headline that makes people want to read more.
You may have read about formulas and tools to help you craft headlines proven to perform better. But what about your headline's usefulness factor?
Does your headline accurately describe the content piece and let readers know what they're in for if they keep reading? Or does your headline use sneaky hyperbole and clickbait tactics to mislead readers?
Does your headline set up realistic expectations for the content? Or does it ultimately let your audience down?
Your content should build trust with the reader, but you can't do that if you start with a headline that stretches the truth or neglects essential information.
3. Improve your writing flow
After you hook them with your headline, what keeps readers moving through your content piece?
There are a few things, but how well the writing flows is a big one. How well do you carry your readers along your content river? How easy is it to follow you from point to point, line to line, and paragraph to paragraph?
Plenty of content creators makes their readers lose interest (or just plain get lost) along the way because they create unnecessary hurdles such as:
Paragraphs that are too long
Awkward paragraph breaks and split-up thoughts
A tone that is too formal or stilted
Content that loses sight of the audience (e.g., too technical or simplistic)
Content that rambles without providing any value
Avoid these mistakes and aim to improve your flow.
4. Include relevant, interesting images to illustrate your points
The power of images in your content should be blatantly obvious, given that we're a visually oriented society.
BuzzSumo analyzed over 1 million articles to see how many images were shared. Then it looked at the top shared ones to find telling trends.
It turns out articles with images peppered in every 75 to 100 words got twice as many shares as articles with fewer images.
5. Create an utterly clickable CTA
High-performing online content ultimately inspires action. Of course, you can't get readers to act unless you give them an opportunity. It should come in the form of a call to action – a link in your content that directs readers on what to do after they're done reading.
CTAs come in many forms, but the best ones – the ones found in high-performing content – are utterly clickable:
They are tied into the content. Clicking the CTA should feel like a natural progression.
They use full and persuasive wording (think powerful action verbs) that makes readers want to click.
They are enticing – a graphic, a button, or linked action words in the CTA sentence.
Content Rules is a reliable, trustworthy partner that delivers complete, high-quality content services on time and within budget.
When working with Content Rules, you won't need to go anywhere else.

Content Strategy
We create strategies for intelligent content and structured authoring to help you maximize the value of your content.

Global Content Strategy
We guide you through the process of organizing, managing, creating, and delivering content to your global customers.

Content Transformation
We transform your existing content to make it reusable and compatible with the latest content management and publishing technologies.

Content Development
We develop the high-quality content you need, when you need it, with a reliable network of experienced content developers.

Content Optimization
We optimize your content so that it maintains your corporate standards and is clear and consistent for better, faster translations.
Frequently Asked Questions
We have listed everything for our customers. Still, if you find any doubt, you can connect with us via Email or Social Media Network. Here are answers to some Frequently Asked Questions.