ECommerce Development Services
Sollicitudin eros nulla mus donec quisque convallis integer condimentum volutpat.
Ecommerce Web Design Services
The eCommerce industry is growing at a higher speed than before. The number of people who purchase online from eCommerce websites increases daily.
If you have an eCommerce business, you must have an interactive, responsive, SEO-enabled website for your business. Without having a website that your customers find comfortable checking your product, your business will not generate sales.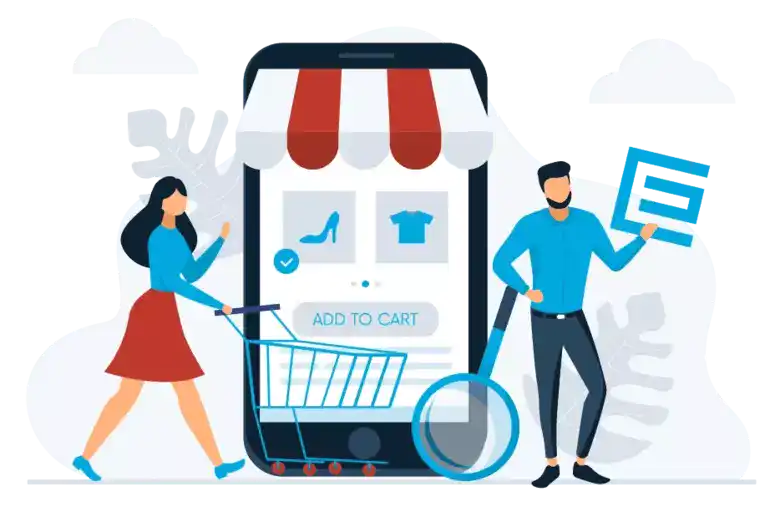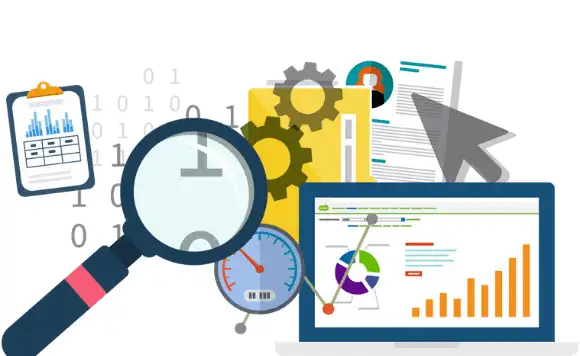 Custom eCommerce Website Services
Attract more online traffic and sales with a custom eCommerce website. At Freedom Fifgter IT BD, we provide custom eCommerce website development services, including a custom and responsive design for platforms like WooCommerce, plus search engine optimization (SEO). Learn more about how our eCommerce web design services can help grow your business now!
Choosing the best eCommerce platform
If you plan to start an online store, you might have come across various eCommerce platforms available in the market. Shopify, Woocommerce, Magento, Bigcommerce, etc., are the leading and best eCommerce platforms used by leading companies worldwide.
By looking at the results, you might get confused between which platform to select for building an eCommerce website—hosted platforms like Shopify or a self-hosted application like Magento or WooCommerce. Not only you, but today many businesses are finding it hard to select the best eCommerce platform for their online store.
Our agency has been building and serving e-commerce websites for the past seven years, and our experts always recommend using WooCommerce in the initial phase of selling. WooCommerce reliability and flexibility make it the best eCommerce platform for all types of business.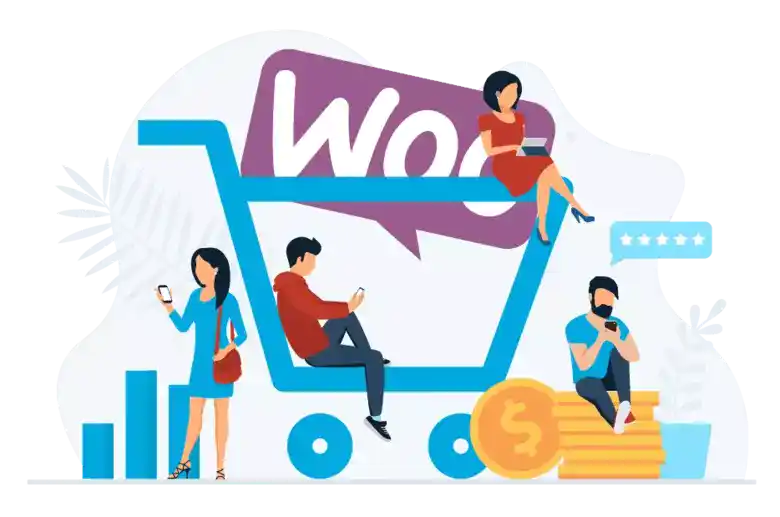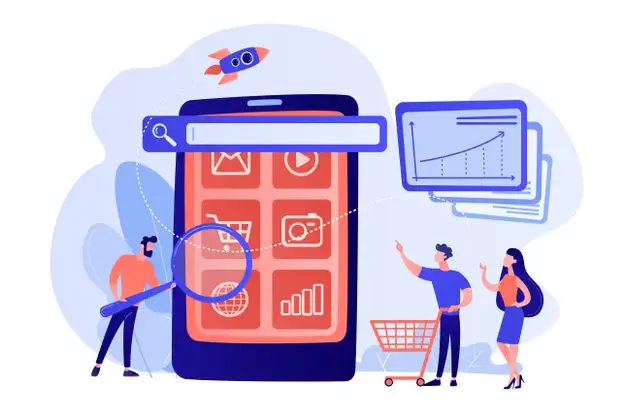 Why use WooCommerce as your e-store builder?
Compared to other e-commerce platforms, Woocommerceresponsive design, Seo Friendly interface, and advanced features make it the most widely used eCommerce platform globally. More than 26% of the leading e-commerce website uses woo-commerce for their online store. WooCommerce's built-in features make the purchase process easy and stress-free for customers.
Woocommerceflexibility allows the seller to customize and modify everything from product placement to customizing the whole storefront. It is a cost-effective platform compatible with the world-leading CMS platform WordPress. Many advanced built-in features like a pre-installed payment gateway, geolocation support, advanced inventory management, easy tax calculation, and many more that make it the best eCommerce platform in the market.
WooCommerce Development Services
Build a Professional eCommerce online store for Your Business. No wonder! More than 15 million websites choose WooCommerce as their most trusted platform. Open source and potent, WooCommerce helps you with anything you wish to bring into your store!

WooCommerce Theme Development
Get on board with us to develop some fantastic themes - power-packed with scalable features for your customized needs. Our WooCommerce Developers ensure that it fits your problem definition and fulfill your end goals.

WooCommerce Plugin Development & Customization
Online shopping is all about catering an experience and not just selling your products. These modern-day requirements have given rise to extended features and functionalities. Our WooCommerce Developers leverage plugin development to enrich user experiences.

WooCommerce Custom Development
There is a reason why most eCommerce businesses love WooCommerce. Starting from your eCommerce needs and goals, we help you meet your ideas in the form of performance and modern-day eCommerce stores.

WooCommerce Integration
Our developers have gained expertise in providing WooCommerce integration services, including WooCommerce shopping cart integration, payment gateway integration, API integration, and eCommerce plugin integration.

WooCommerce Migration
Hassle-free is the word we'd like to use to describe our migration services. Be it moving your Shopify or Magento eCommerce store; our migration processes are like a slice of cake - smooth. Taking care of no data leaks under a secured environment makes it a frown-free process.

WooCommerce Maintenance and Support
When online purchases are hampered with bugs and errors – it might doom your brand value and business too. We can help you with a 24/7 backup team to not let this happen. Our fully-fledged support staff can assist you with resolving and operating your online store's every concern.
Frequently Asked Questions
We have listed everything for our customers. Still, if you find any doubt, you can connect with us via Email or Social Media Network. Here are answers to some Frequently Asked Questions.