Video Advertising Services
Sollicitudin eros nulla mus donec quisque convallis integer condimentum volutpat.
Video Advertising Services
YouTube allows billions of people worldwide to search, discover, watch and share original video content. Since YouTube is the leading video-sharing site, it is the second largest search engine globally. Only Google itself has more searches per day.
How can you harness the power of video advertising? FFITBD's Video Advertising Service uses video campaigns to ensure your message gets to the right audience at the right time by using targeting that includes interest, demographic, and even location data. We can build a video advertising program that delivers traffic, leads, and sales using this powerful media.
FFITBD will collaborate with your team to identify your best video assets and create the ad copy and targeting that delivers results. We will also work with your marketing team to ensure that your YouTube video advertising program achieves your goals.
Once we get started, our dedicated campaign manager will monitor and strategically optimize your program daily, including: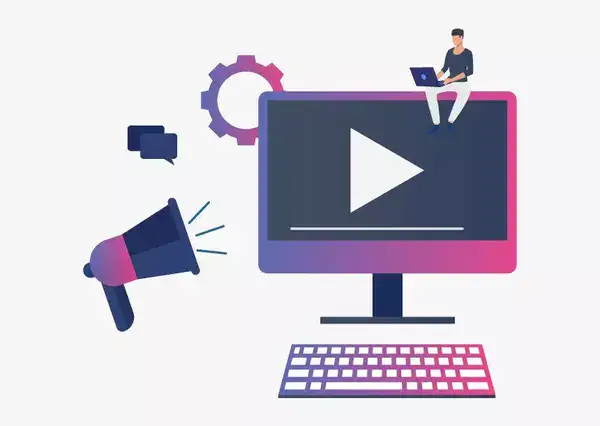 What are the benefits of using video advertising?
When you start looking into video advertising services, you may wonder about the benefits of using video advertising for your business. Here are four benefits to investing in video advertising services.
People watch videos
When you invest in video advertising services, you're investing in a method that works. People are ten times more likely to engage with a video than a block of text. Social media videos are more attractive to your audience and encourage them to interact with your page.
People share videos
Videos are easily shareable with other people. Whether someone sends it directly or shares it on their social media page, videos are easily shareable and digestible by other people. People are more likely to share videos with their friends because it takes two minutes or less to obtain all the information.
Videos lead to conversions
Videos are compelling for helping your business earn conversions. Simply by including a video on your landing page, you increase your conversion rate up to 80 percent. Investing in video advertising services can help your business earn more conversions.
Videos help you get information out faster
People don't have much time to consume information in this busy world. If given the option to watch a 30-second video or spend five minutes reading an article, they will opt to watch the video. Videos deliver information quickly (and visually!).
Where can I use video advertising?
As you look into video advertising services, you may wonder where you can use videos. Social media platforms welcome videos and are easily shareable on these platforms.
Here are some social platforms you can use to advertise to your audience:
We Use Video Advertising Best Practices
To get the most out of your video advertising, utilize Best Practices that develop a cross-channel strategy that incorporates a variety of delivery methods to engage users at all stages of the discovery process and across all devices. Video exposure throughout their path to purchase can grow awareness and improve conversion rates. Regardless of your video advertising platform, keep the following best practices in mind:
Also, everything is tracked and monitored, including video shares, channel subscribers, and site traffic. Our team of video advertising experts then optimizes your campaign at Digital Marketology to ensure your goals are achieved. Whatever your budget and overall campaign goal, we work with you to make video work for your business.
Frequently Asked Questions
We have listed everything for our customers. Still, if you find any doubt, you can connect with us via Email or Social Media Network. Here are answers to some Frequently Asked Questions.