Sollicitudin eros nulla mus donec quisque convallis integer condimentum volutpat.
What Is Display Advertising?
Display advertising — a form of paid advertising — is one of the most popular types of online marketing. A visual-based means of promoting your brand, display advertising refers to ads on websites, apps, and social media platforms.
Display ads can take various forms, including:
To start using display marketing, you have to work with a display ad network to reach customers.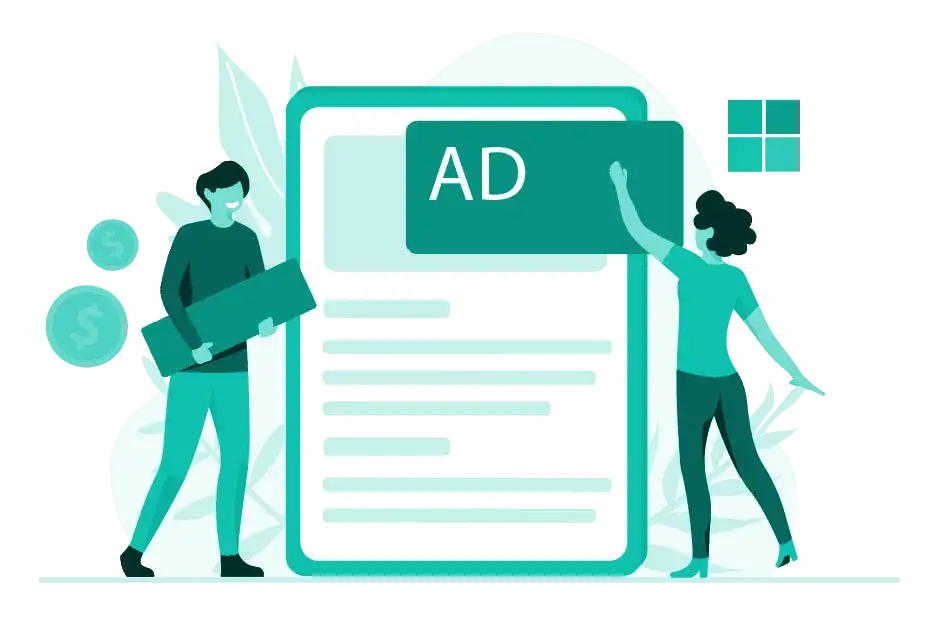 Types of Display Advertising
Effective display advertising management relies on visuals to get the campaign's core message to the audience. The aim is to make sure that users are automatically drawn to an ad when they visit a website or a social media platform. So, here are a few different options you should experiment with when outlining your display advertising management strategy.

Banner ads
Banner ads are the most common display advertising format, as they stand out on any webpage. They are named after their shape, which is banner-like. They are nothing more than hyperlinked, image-based ads in the form of a strip. They are usually placed on the top of a webpage to draw the user's attention immediately.

Rich Media
Considering that roughly 30% of Internet users find traditional banner advertising distracting, advertisers explore more innovative ways to display their ads. The use of rich media is a new tactic involving interactive elements such as video, audio, and clickable elements to make the advertisement more engaging.

Interstitial ads
These ads appear as a separate web page before you are directed to the original page you wanted to visit on the internet. They effectively capture the user's attention as they take up the entire screen.

Video ads
When it comes to displaying advertising costs, video ads are slightly more expensive but worth it. Platforms like YouTube and Instagram have made it convenient for marketers to run video ads and attract attention and engagement.
How to measure display ad performance?
No matter what kind of marketing or advertising strategies your business invests in, you want to measure the performance of your efforts. When you take a proactive approach to campaign monitoring, you can improve and make the most of your digital display advertising.
Three metrics you want to look at when assessing your display ad performance include:
IMPRESSIONS
Impressions are a helpful metric for display advertising because they show how many people saw your ad. This metric can provide perspective on your audience size and click-through rate (CTR). In some cases, your business may expand your audience to broaden your audience and impressions.
CLICK-THROUGH RATE
In-display advertising, click-through rate earns the most attention from marketers. That's because your CTR shows the percentage of people that clicked on your ad. This rate is less than five percent in most cases, though every industry is different. Look at your industry averages and aim for those numbers.
CONVERSIONS
Conversions are another digital marketing metric to check. Your conversions tell you how many people converted. Depending on your display ad campaign, conversions may range from clicking on your ad to 1000 people viewing your ad. Use it to see how well your display ads and landing pages work together.
Frequently Asked Questions
We have listed everything for our customers. Still, if you find any doubt, you can connect with us via Email or Social Media Network. Here are answers to some Frequently Asked Questions.